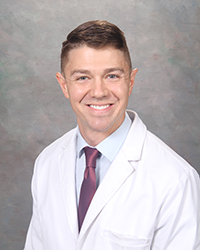 Dr. David Rooney is a University of Alabama-trained ophthalmologist specializing in glaucoma treatments and cataract surgery. He received his undergraduate degree in history, with minors in biology and music, from Wake Forest University in 2008.
After his undergraduate studies, Dr. Rooney undertook his postbaccalaureate and medical studies at the University of Alabama at Birmingham and the University of Alabama School of Medicine, respectively. Upon completing medical school in 2015 Dr. Rooney became a resident physician at William Beaumont Hospital and worked in the Beaumont Health System.
When his residency was complete Dr. Rooney became a Glaucoma Fellow at the University of Pittsburgh Medical Center in July 2019. Then, in July 2020 he became a Global Ophthalmology Fellow at Stanford University/Himalayan Cataract Project.
His works have been published in numerous journals and medical publications. Dr. Rooney is also a member of the American Academy of Ophthalmology, the American Society of Cataract and Refractive Surgeons, the American Glaucoma Society, and the Chandler Grant Glaucoma Society.
He now treats glaucoma, cataracts, and other eye conditions at Eyecare Associates of New Orleans in Metairie, LA.